High volume die-cutting capabilities, with speed & precision.
Save money with cost effective die cutting solutions.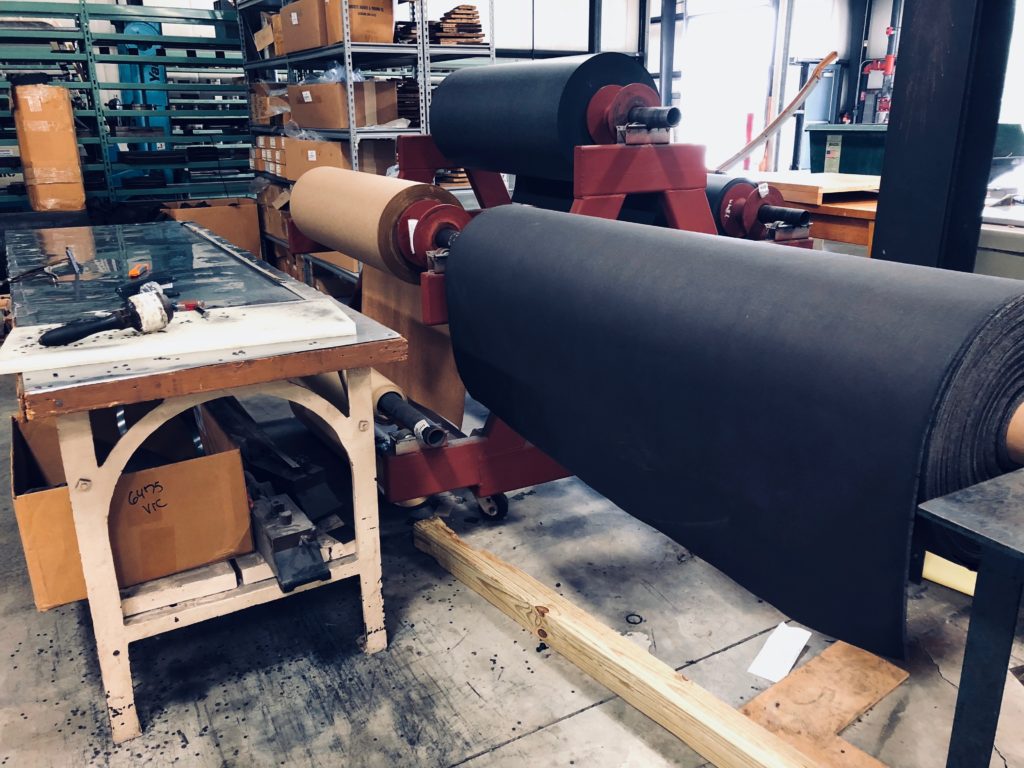 Die-Cutting is the process of converting rolled material into precision die cut parts. Die-Cutting is often used for the making of gaskets.
While the process of Die cutting parts is fairly simple, it does take the production team away from more important duties. For those reasons, TMI has become the manufacturer of all die-cut parts for many manufacturing companies. Because of our efficient process and tools, we are able to process die-cut parts with speed and precision. This means you get your finished parts delivered to your door without having to worry about raw materials inventory, scrap, or production.
Because our facility is set up to handle high volume die cutting, outsourcing your die-cut needs to us can typically be cost effective as well.
We specialize in all types of die cutting. Learn more about each below.
Gasket Design and Manufacturing
Developing perfect gasket for your application can be vital to the success and longevity of your product. In many cases, gasket failure can lead to complete mechanical failure. For that reason, researching and understanding potential gasket materials is of vital importance to your project. At TMI Inc, we can help you select the best gasket material to use in your application.
Some of the important specifications you should know when it comes to selecting your gasket material are: Compressibility, Recovery, Tensile Strength, and Resistance to elements (heat, oils, fuels, greases, waters, coolants).
What can we Die Cut?
We can produce a wide range of precision die-cut products up to 1/4″ thick using rubber, cork, felt, paper and other non metallic materials. We can handle a variety of sizes, with dimensions up to 24″ x 48″ or 24″ in diameter. Just as with our molding services, die-cutting isn't a one-size-fits-all service. We'll work with you to come up with the best approach to meet the specific needs of your project.
We don't just die cut rubber. Click here to view a comprehensive list of materials we die cut.
You can also view products we commonly die cut here.
Have more questions? Contact us!