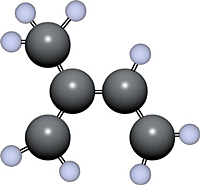 Fluorosilicone
Fluorosilicone is a silicone that has been modified to improve its chemical resistance. It combines most of the attributes to silicone in addition to the resistance to petroleum oils and hydrocarbon fuels. This allows it to meet needs in terms of reliability and durability in more challenging applications.
Fluorosilicone is commonly used in aerospace applications where fuel and oil may be present. It still maintains a strong temperature operating range (although not quite as good as standard silicone).
Fluorosilicone offers an excellent resistance to ozone and weathering. Although originally designed for aerospace use, fluorosilicone is becoming more popular across a multitude of industries and applications.